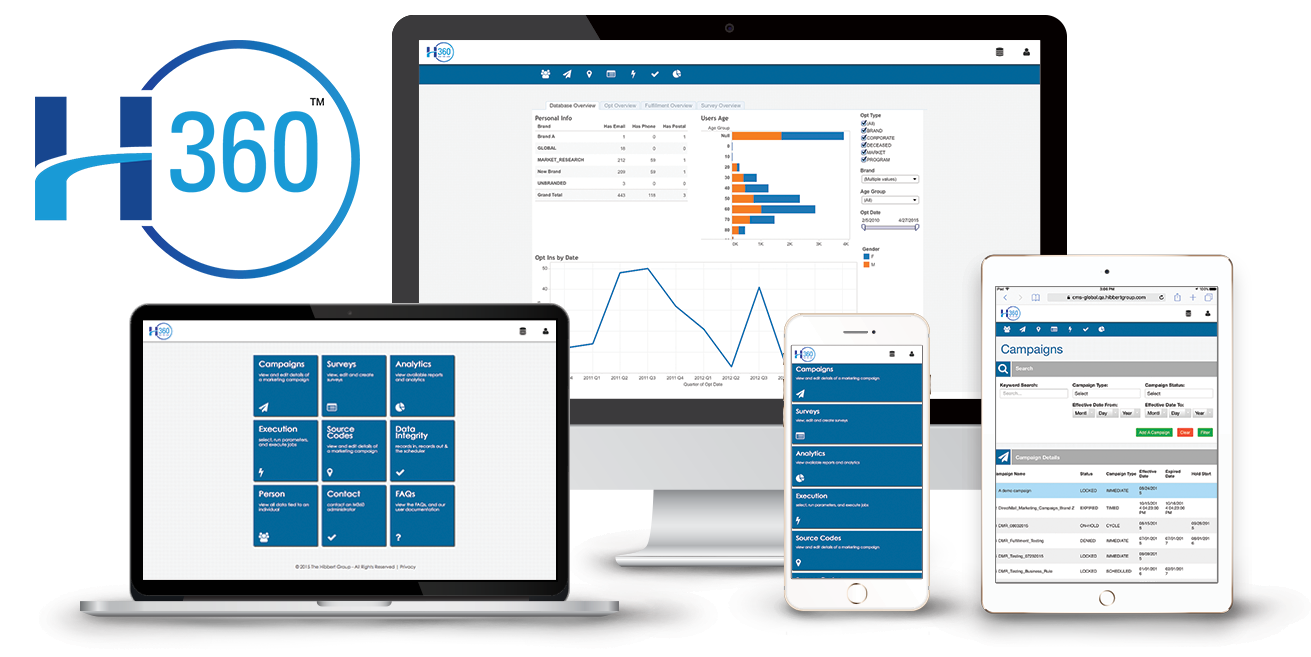 Your Integrated Marketing Solution
Offering Seamless Omnichannel Engagement with Manufacturers, Providers, and Consumers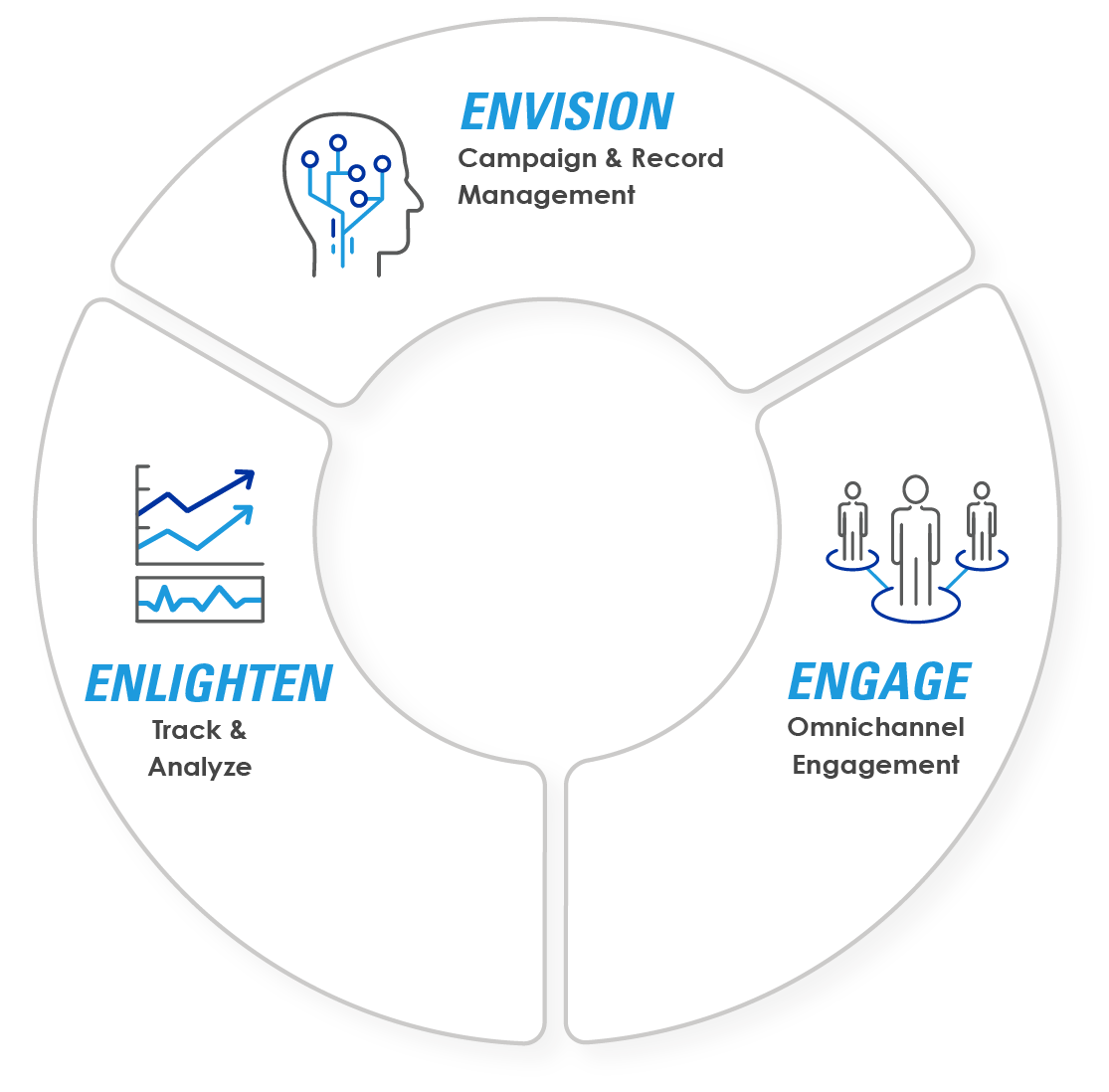 Envision
Select targets, assets and tactics for omnichannel engagement
.
Engage
Omnichannel content exchange and asset management
Enlighten
Predictive insights into channel, tactic asset and record deployment
Select targets, assets and tactics for omnichannel engagement
Access, Controls & Transparency
Provides access, controls and transparency into your marketing database
Envision, Execute & Track
Effectively plan, execute and track your marketing strategies and campaigns
Custom Tactics
Allows users to create, view, and implement custom marketing tactics and strategies
Total Oversight
Provides a full view of all data checkpoints that enable total oversight of the health of the database

Omnichannel content exchange and asset management
Fulfillment
Create omnichannel fulfillment streams
Omnichannel
Email, direct mail, mobile messaging, outbound calls
Surveys
Build upon surveys in market
Tracking
Track lead source of all data captured in your database Track lead sources of all data captured in your database.
Access
Built-in access to omnichannel marketing analytics
Evaluate
Evaluate the effectiveness of your marketing activities
Reveal
Reveal new perspective on your marketing activities
Capitalize
Use your data to drive future marketing decisions
Integrate
Easily combine Hibbert in-house data with raw data from third-party sources for a global view

H360 is a flexible and scaleable platform designed to work seamlessly with your existing data sources

H360 helps to make your marketing goals easier to achieve
Target
Target your audience from a robust, centralized database
Engage
Engage your audience with a single or omnichannel campaign
Capture
Capture responses across multiple sources
Analyze
Analyze multi-source data to obtain predictive insights
Retarget
Retarget and engage your audience through a preferred channel
Let's Start Something New.
Say Hello!
To discover what world's most experienced marketing services company can do for you, call 1-888-HIBBERT or send us a message below.